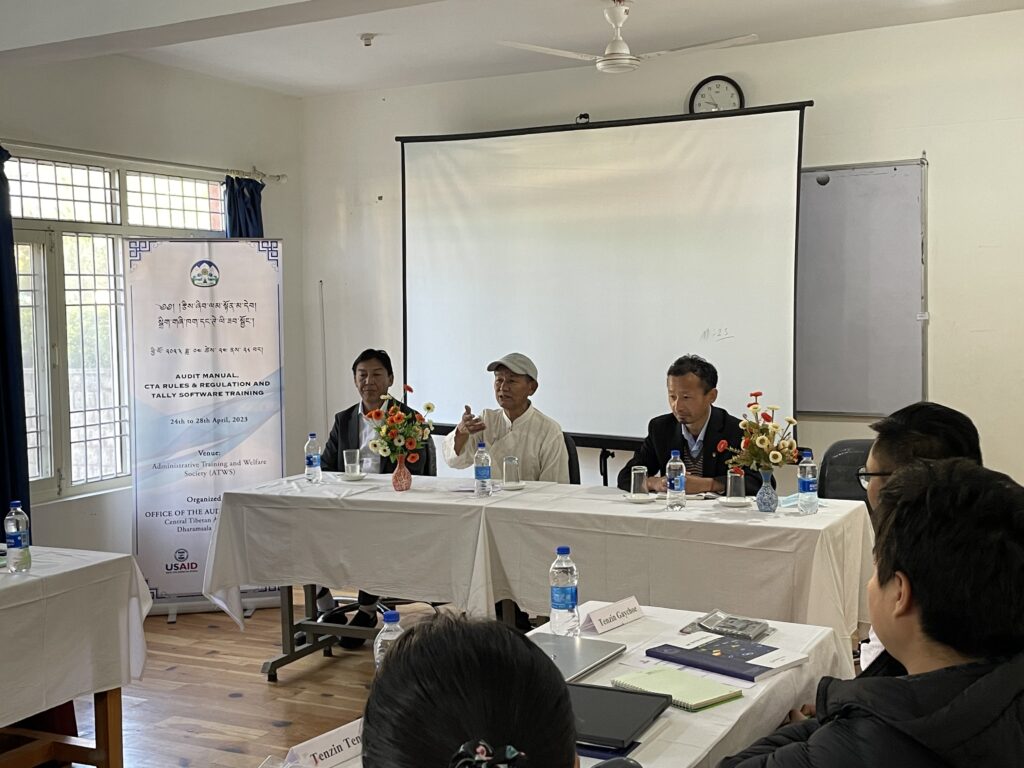 Dharamshala: The Office of Auditor General, Central Tibetan Administration (CTA) has convened a five-day intensive training on Audit Manual, Rules & Regulation of CTA and Tally Software for its staff from 24th April to 28th April 2022 at Administrative Training & Welfare Society [ATWS], Khanyara, Dharamshala.
The five-day training inaugural was graced by the Auditor General Arya Pema Dadul, Secretary Tashi Topgyal, faculty members and the participants.
Over the course of training, participants will be provided with detailed training on Audit Manual and briefly on newly amended rules and regulation of CTA, Tally Software training focusing on Inventory Management, GST & TDS and Tally Audit.
Through this training, the organiser aims to achieve efficiency in audit techniques and procedures that is fully specified in the Audit Manual. Secondly, the Tally software training focuses mainly on Inventory Management, GST & TDS and also the Tally Audit which is the need of the hour to adapt with the changing time.
-Report filed by Office of Auditor General