INDUCTION TRAINING FOR NEW RECRUITS OF CTA BEGINS IN DHARAMSALA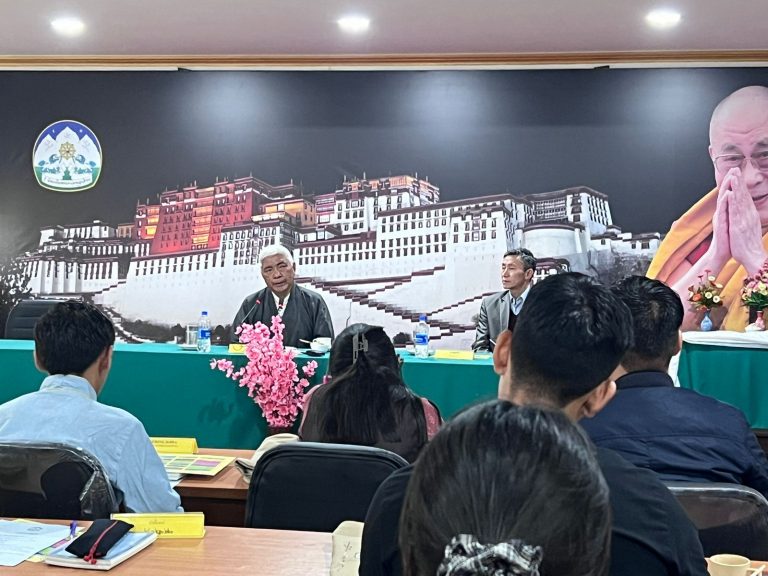 By ATWS Staff Editor
 ATWS Dharamshala, October 4, 2023: Around seventeen newly recruited staff of Central Tibetan Administration are attending a 3-week Induction Training organized by the Public Service Commission at the Administrative Training and Welfare Society, Dharamshala from 4th to 24th October. ATWS is facilitating the training with venue facilities and services.
The training aims to familiarize the new employees with the broad nature of working of the Central Tibetan Administration to enable them to perform at their optimum level. 
Mr. Virender Sharma, Project Director of Himachal Government, Ms. Surabhi Pandey, Assistant Professor at Indian Institute of Public Administration, Mr. Ashish Johri, Principal Consultant- SYNERGIE HR, International Certified EI, and NLP Professional, Jaipur, Mr. Topa la, Professor at College for higher Tibetan studies, Mr. Naga Sangay Tendhar la and Ven. Geshe Lhakdor la, LTWA, Dharamsala are leading the training with other CTA officials.
 The opening ceremony was inaugurated this morning with an auspicious butter lamp lighting by the Chief Guest, Chairman of the Public Service Commission and Election Commission, Mr. Wangdue Tsering la, Pesur in the presence of his colleague, Deputy Secretary Mr. Karma Thinley la, and other officials. The ceremony continued with the singing of the Tibetan National Anthem, an auspicious offering of Tibetan Sweet Rice and Butter Tea followed by a self-introductory round by the participants.
Speaking on the significance of the training, the Public Service Commissioner, Mr. Wangdue Tsering la, Pesur underscored awareness, adaptability, discernment, reconciliation, benevolent and diplomatic problem solving, and cooperativeness as some of the key areas that civil servants must focus on for successfully maneuvering the journey of civil service at the Central Tibetan Administration while stressing the need to abide by the rules of law as enshrined in the Charter.
He emphasized the importance of excelling in the Tibetan language with its significant role in bolstering the study of mind and thinking today, developing good communication skills in fulfilling one's responsibilities efficiently, and having a strong willingness to make a significant   difference wherever one serves as per the needs of the Administration.
Furthermore, mentioning the training as a rare opportunity in the past, he implored the participants to learn optimally in the coming days and strive to serve the CTA for long, keeping in mind the hard work and effort put in by His Holiness the Dalai Lama and the previous generation till  now in establishing the very democratic system that the exiled Tibetan possess today. 
Deputy Secretary, Mr. Karma Thinley la introduced the training course, the Training facilitators, and the rules and regulations to be followed by the participants during the workshop. 
Similarly, Mr. Sonam la delivered her vote of thanks speech. In the coming days, the participants will be covered a wide range of topics, including CTA official communication skills; official letter writing, modern administrative skills, and knowledge related to working of the Administration, e-governance, Middle way Approach policy, secular ethics, Tibetan history, Tibetan Grammar, basic accounting, MS Word and Excel, and conflict resolution, soft skill training and inner engineering.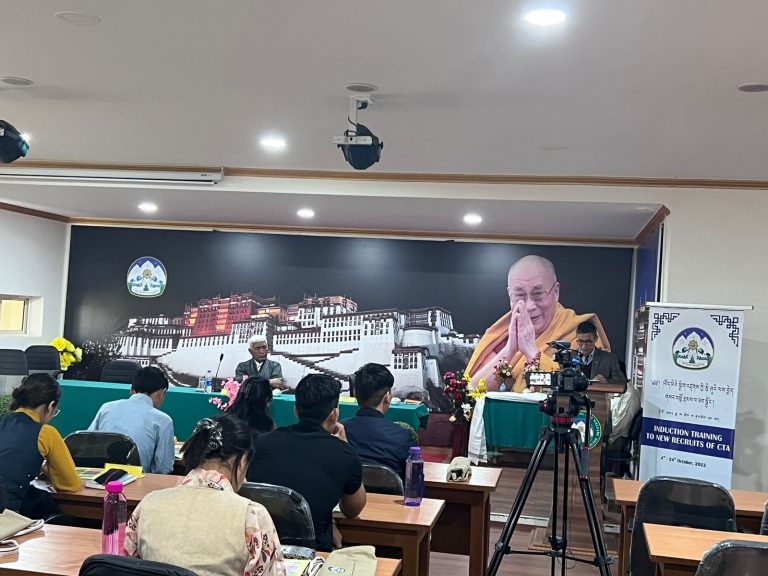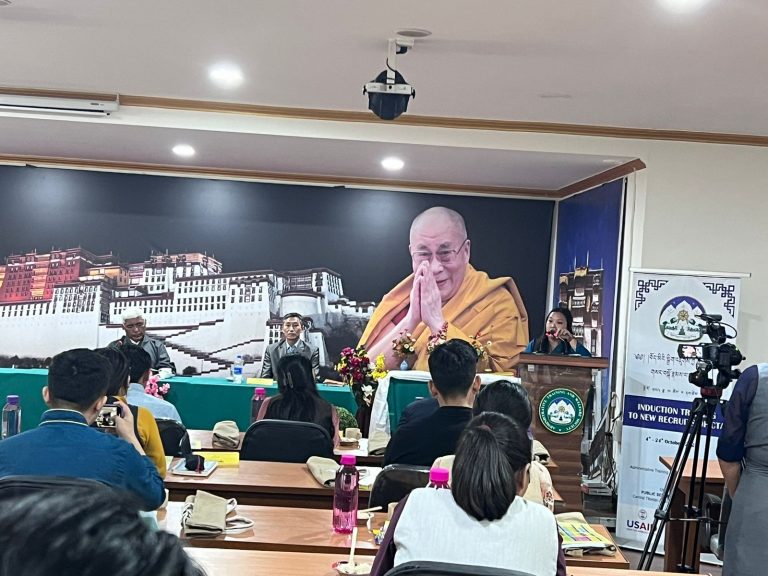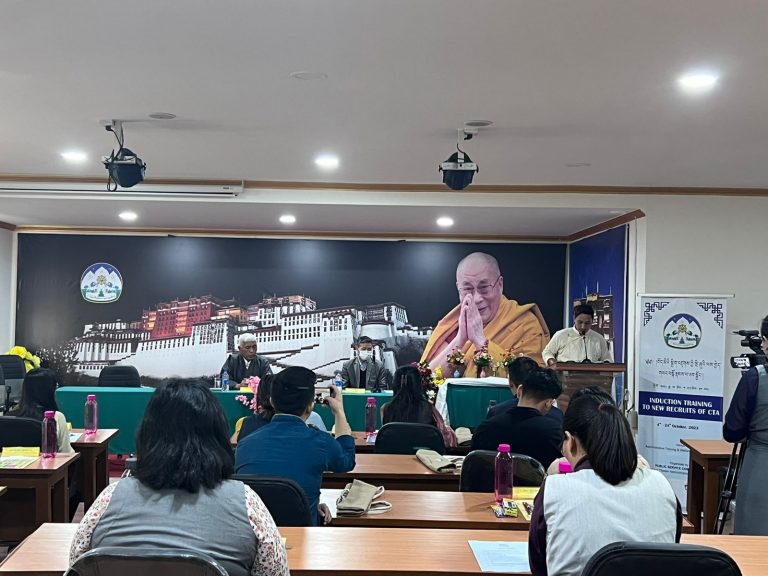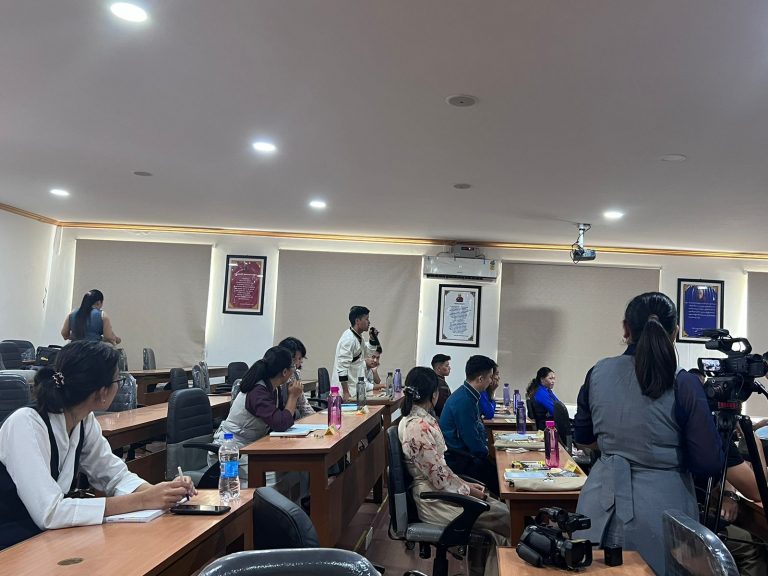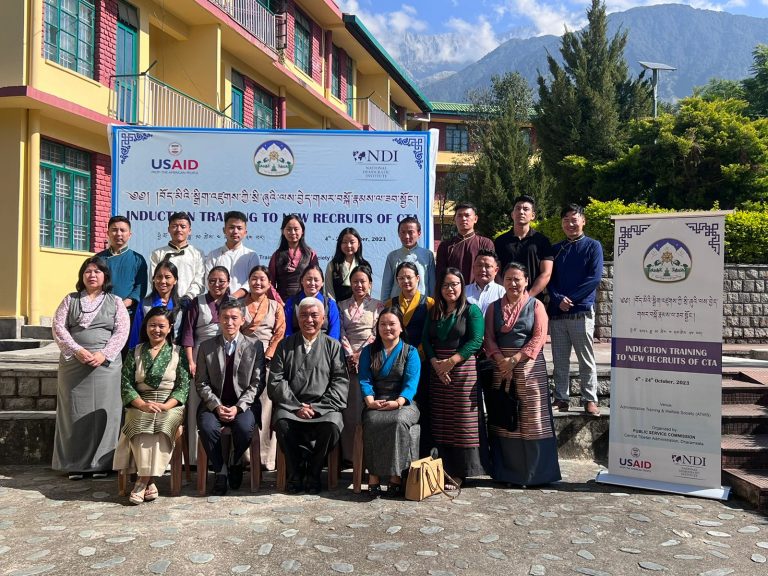 Read more on the below link
Public Service Commission Convenes Induction Training for New Recruits of CTA